Employment Background Checks
Testimonials
Know us by the company we keep! Here are some of what our clients say about our employment background checks.
Get Started

"'Trusted Advisor' describes how we feel about John Troxel and his team at Verdict Resources. They handle our most sensitive background checks and do so in an expedient manner. The detail and thoroughness of the results is impressive and of high quality."
"John is a true professional in every sense and is reliable, dependable and trustworthy in his work. He takes very good care of my clients and provides excellent service to them.  I highly recommend him and his company for your background and investigative needs."
"John and his staff at Verdict Resources have always provided prompt service and found detailed information for me. Background checks are critical for mergers and acquisitions — I greatly appreciate the service."
"Pre-employment screening is processed in timely manner and efficiently. If ever there is a question regarding the reports received, John is very quick to respond and explain. I would recommend Verdict Resources to anyone looking for efficient and complete background information for a new hire"
"John Troxel is the only person I recommend for background checks. I refer him to all my clients. I also recommend him when you're investigating bad behavior in the workplace."
"John Troxel has worked with many of my clients to assist with background investigation as well as forensic evaluation and investigation for hiring and litigation support. He is responsive, thorough, and prompt, and his knowledge of his field is outstanding. I always appreciate that he not only addresses our specific requests for information, but also provides helpful suggestions about additional or more cost-effective methods of finding the information we need. My clients have consistently given positive feedback about his work, and it is always a pleasure to work with John and his team."
"PCH Benefits trusts Verdict Resources, and no one else, unless Verdict Resources clears them first!"
"I am glad to inform you that Icon West has been very happy with Verdict Resources. We have always appreciated how helpful and courteous you are, and how much the website is user friendly. Keep on the good work."
"When Tydak is hiring new staff we have only one resource we trust to do a complete and thorough background check, we use Verdict Resources. They are timely, accurate and maintain the confidentiality of our candidates as well as our company. We recommend Verdict Resources to our clients as well."
"We have been working with Verdict Resources for the past five years and they have been our go-to firm for background checks. Results are generated quickly and reports easily identify if there are areas of concern with a candidate. John is very responsive and always helpful!"
"As Managing Partner of Landegger Baron Law Group, Verdict Resources and John Troxel is who our firm goes to for workplace investigations, surveillance and employment background checks. Their work is professional, thorough and valuable in our representation and defense of employers. I highly recommend Verdict Resources."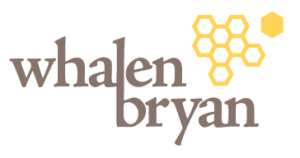 "We completely trust John Troxel and his team at Verdict Resources to handle all our background checks in an expedient manner. Their expertise allows me time to focus on my business. It seems that every law firm in the (805) hires Verdict Resources for forensic, e-discovery & background checks. Everybody knows John and smiles when they mention his name. "
Verdict Resources, Inc.
396 W. Ventura Blvd.
Camarillo, Ca 93010
Phone: (805) 445-1498